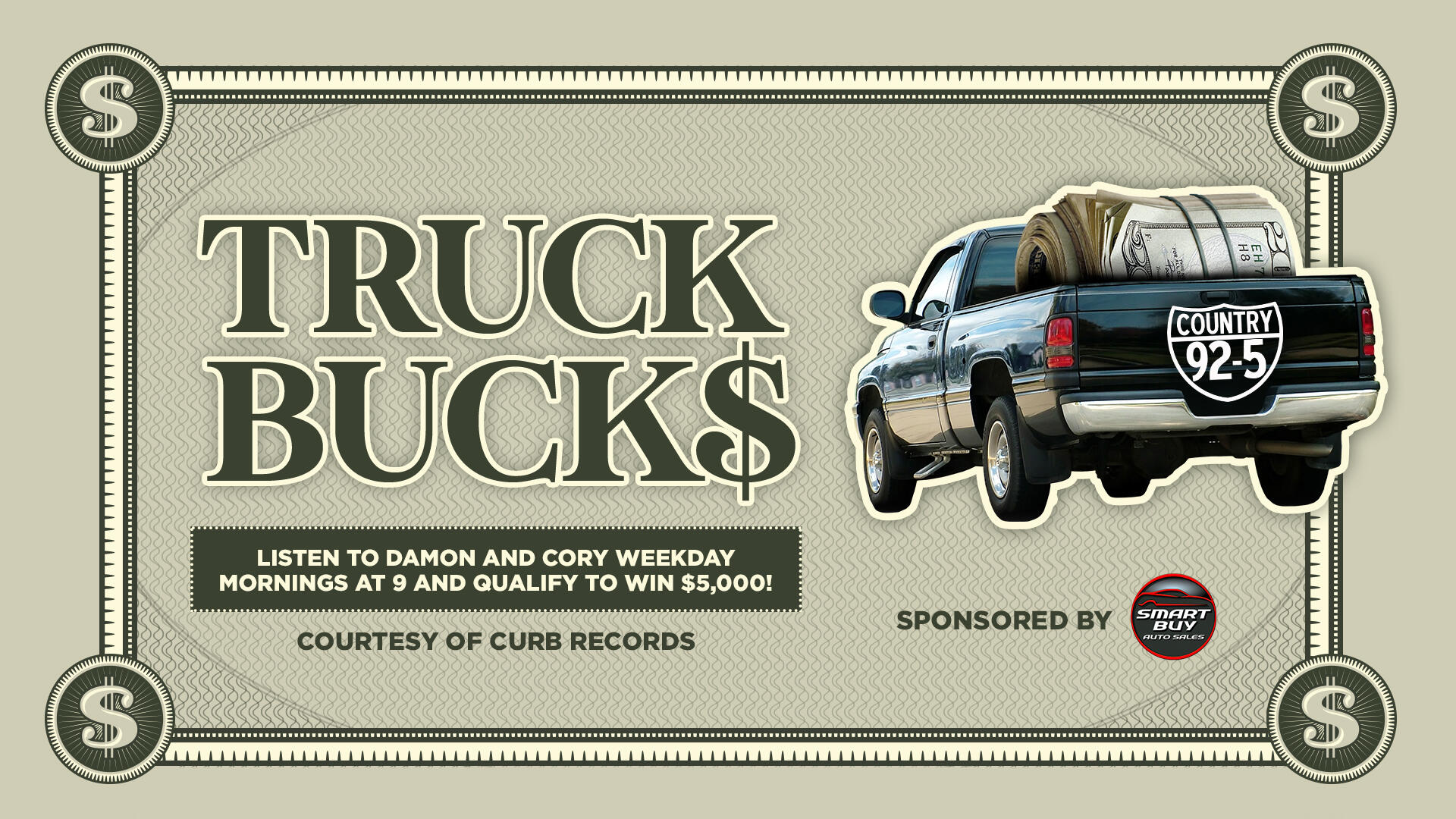 To celebrate Dylan Scott's song, "New Truck", Country 92-5 listeners had chances to win cash that could be used for just that: a new truck!
In December 2021, Country 92-5's Truck Bucks giveaway launched and was sponsored by Smart Buy Auto Sales. Daily qualifying prizes of $50 gift cards were given away throughout each day of the sweepstakes, courtesy of Curb Records, just by listening for the cue to call in and win! At the end of the giveaway period, one winner was selected at random to win the grand prize: $5,000, also courtesy of Curb Records.
Our grand prize winner was Billie Jo from Meriden who met Damon at Smart Buy Auto Sales in Wallingford for her check presentation!
Check out the moment:
Billie Jo's three daughters as well as General Manager of Smart Buy Auto Sales, Brandon, and Damon were on-hand to present the check to the grand prize winner:
Be sure to keep listening to Country 92-5 for more chances to win awesome prizes -- our 12K Payday cash contest begins on Monday, January 10th for 12 chances per day to win $1,000!