Wreaths Across America. Help us reach our goal in Connecticut. We are honored to share with The Patriot Guard Riders this years Wreaths Across America drive to place with permission, on the graves of our heroes on December 17th, 2022.
We need an estimate 13,000 - please help us reach our goal. This is a great way to honor, remember and say thank you.
Please take a listen to our interview with Commissioner Thomas J. Saadi of the Connecticut Department of Veterans Affairs below for the meaningful impact of your wreath. Here is the link via the DVA: CLICK HERE
REMEMBER the Fallen. . . HONOR those who Serve. . . TEACH our children the value of Freedom.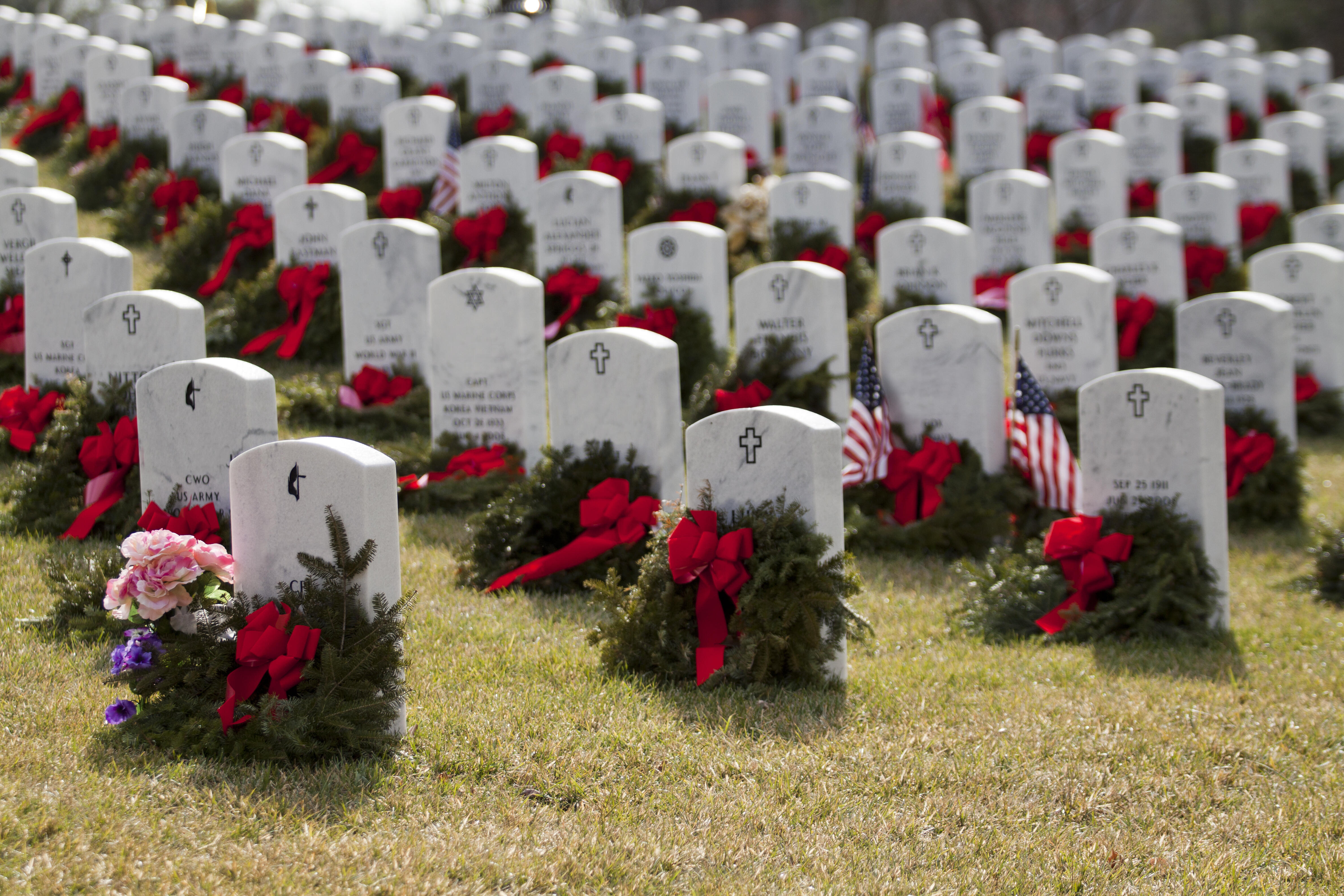 Welcome to the Patriot Guard Riders of CT, Inc (CT0044)'s Wreaths Across America Page. 
On December 17, 2022 at 12:00 pm, Patriot Guard Riders of CT, Inc (CT0044) will be helping State Veterans Cemetery Middletown Connecticut to Remember and Honor our veterans by laying Remembrance wreaths on the graves of our country's fallen heroes.
Please help us honor and remember as many fallen heroes as possible by sponsoring remembrance wreaths, volunteering on Wreaths Day, or inviting your family and friends to attend with you.
Thank you so much for supporting the Patriot Guard Riders of CT, Inc (CT0044) and Wreaths Across America!